Florida Asphalt Magazine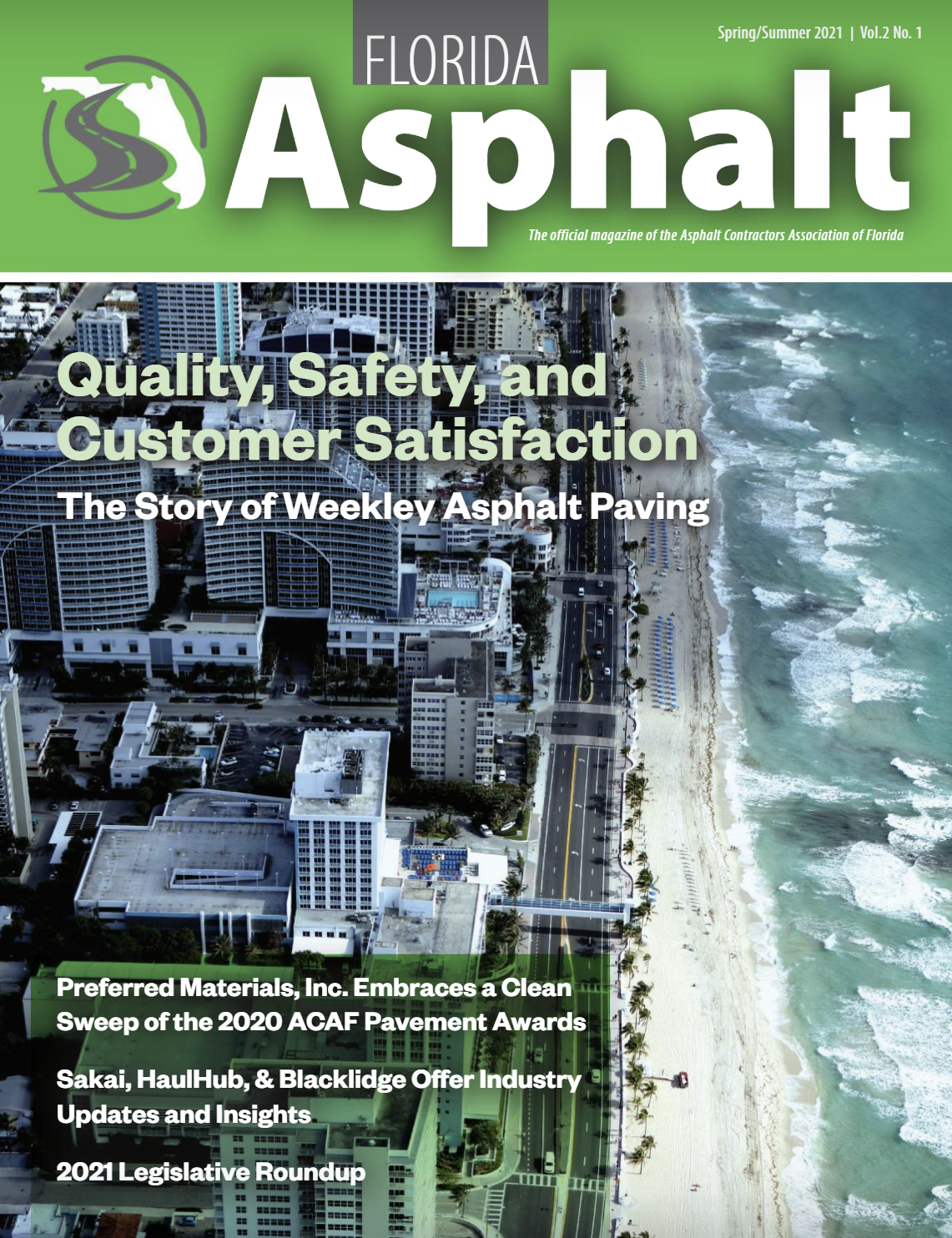 Information: Florida Asphalt Magazine has become a premier trade association magazine and sets the standard in quality articles and consistent message.
Advertising: Interested in advertising in Florida Asphalt? Please contact the Wyman Company: Publication Director: •Katie White 352-388-7031
Back Issues: Previous issues of Florida Asphalt can be found here.
Mailing List: To obtain a free subscription to Florida Asphalt please complete the form below.